Capturing the ferocious Arctic Ocean enveloping Jan Mayen.
Shipping and Returns
Shipping in December. Request a full refund at any time.
Excludes VAT/TAX, Duties and Fees
Price excludes VAT/TAX and any other fees unless specifically stated otherwise. You will be responsible for paying any and all of these costs upon delivery of your purchase.
Adventure
Voyage to Beerenberg:
Scaling the Volcanic Peak of Jan Mayen
Straum assembled an expedition unit and set off in search of the summit of Beerenberg. This is the story of how it went.
Experience the adventure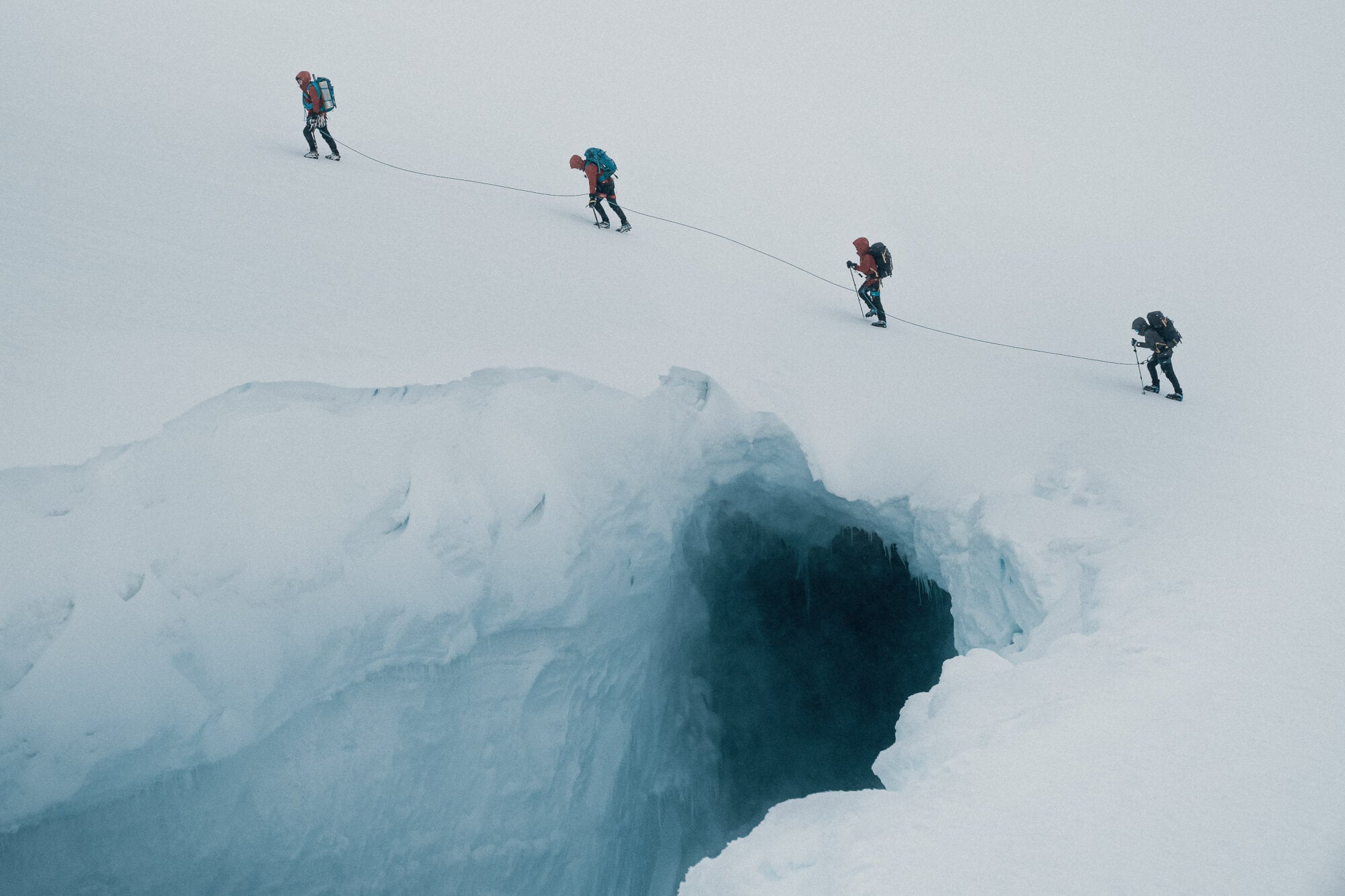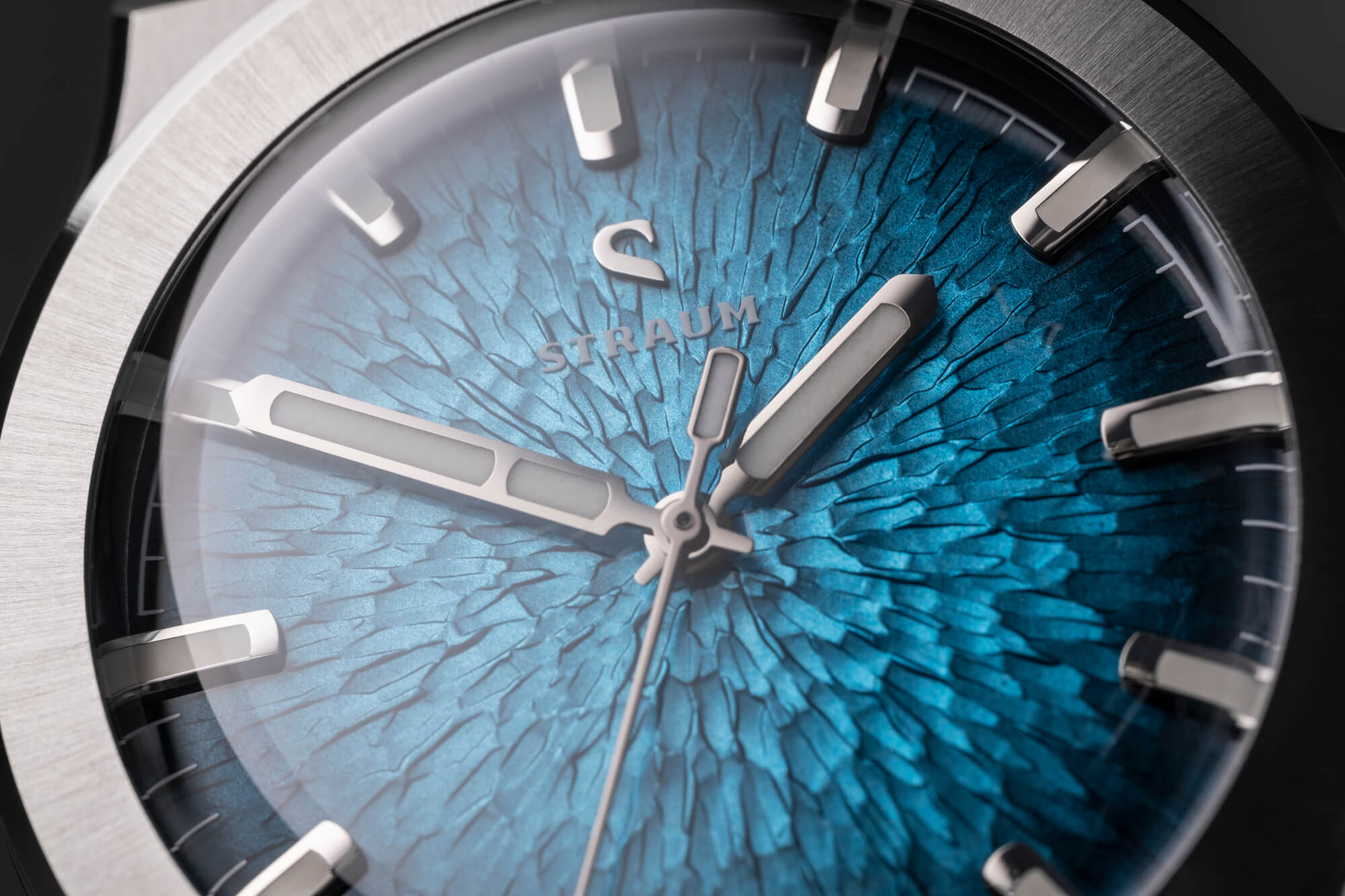 Jan Mayen Dials
The dials capture the stunning natural beauty of Jan Mayen, encompassing the black volcanic sand beaches, vividly colored rocks, resilient mosses, and the fiery basaltic lava interior of the volcano Beerenberg. Each texture is carefully crafted and transformed into a series of stamping tools, progressively increasing in fidelity. The dials are stamped in multiple stages, layered with metallic coatings to add a sheen, infused with fumé colors, and finally coated with a glossy finish, resulting in a truly captivating visual experience.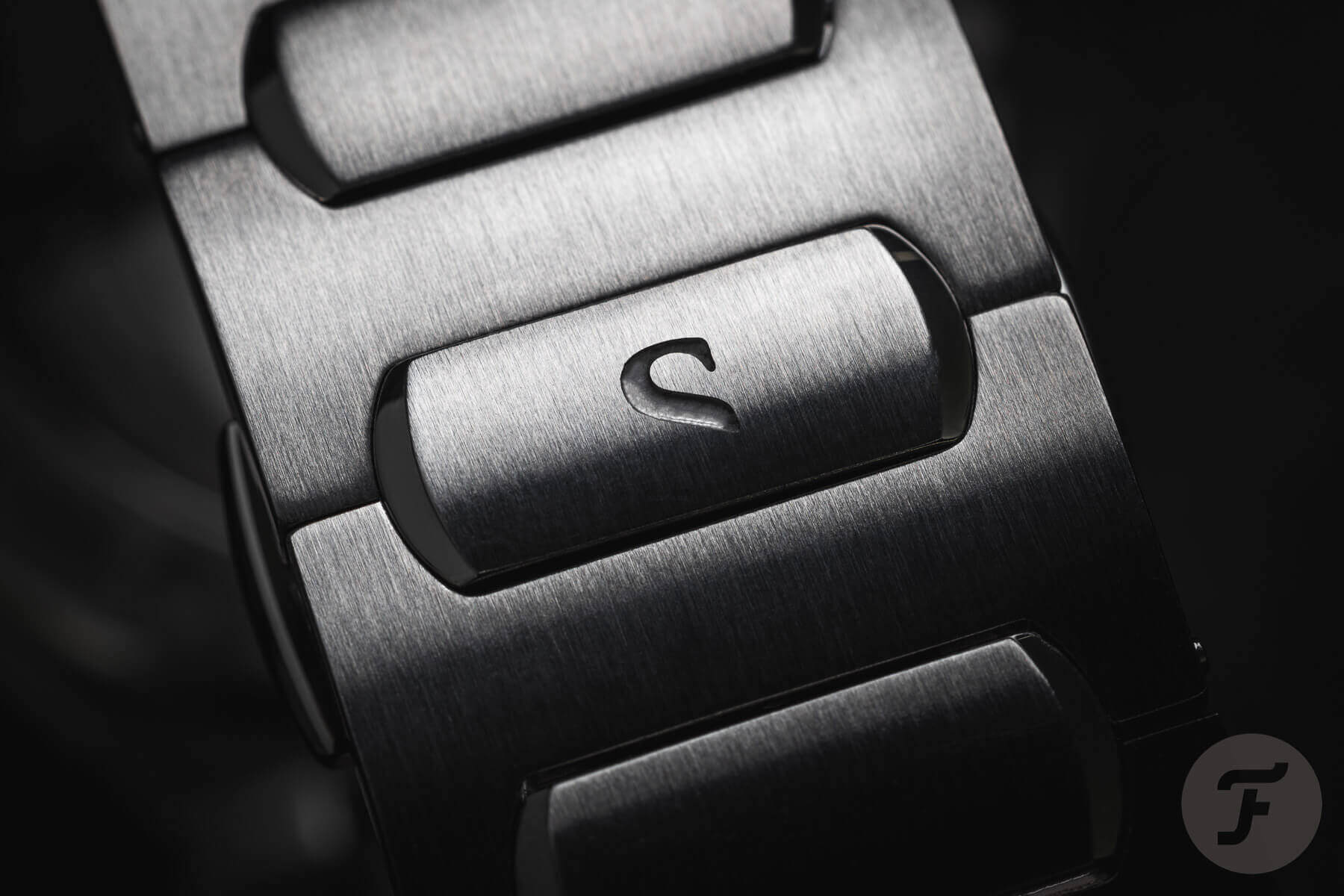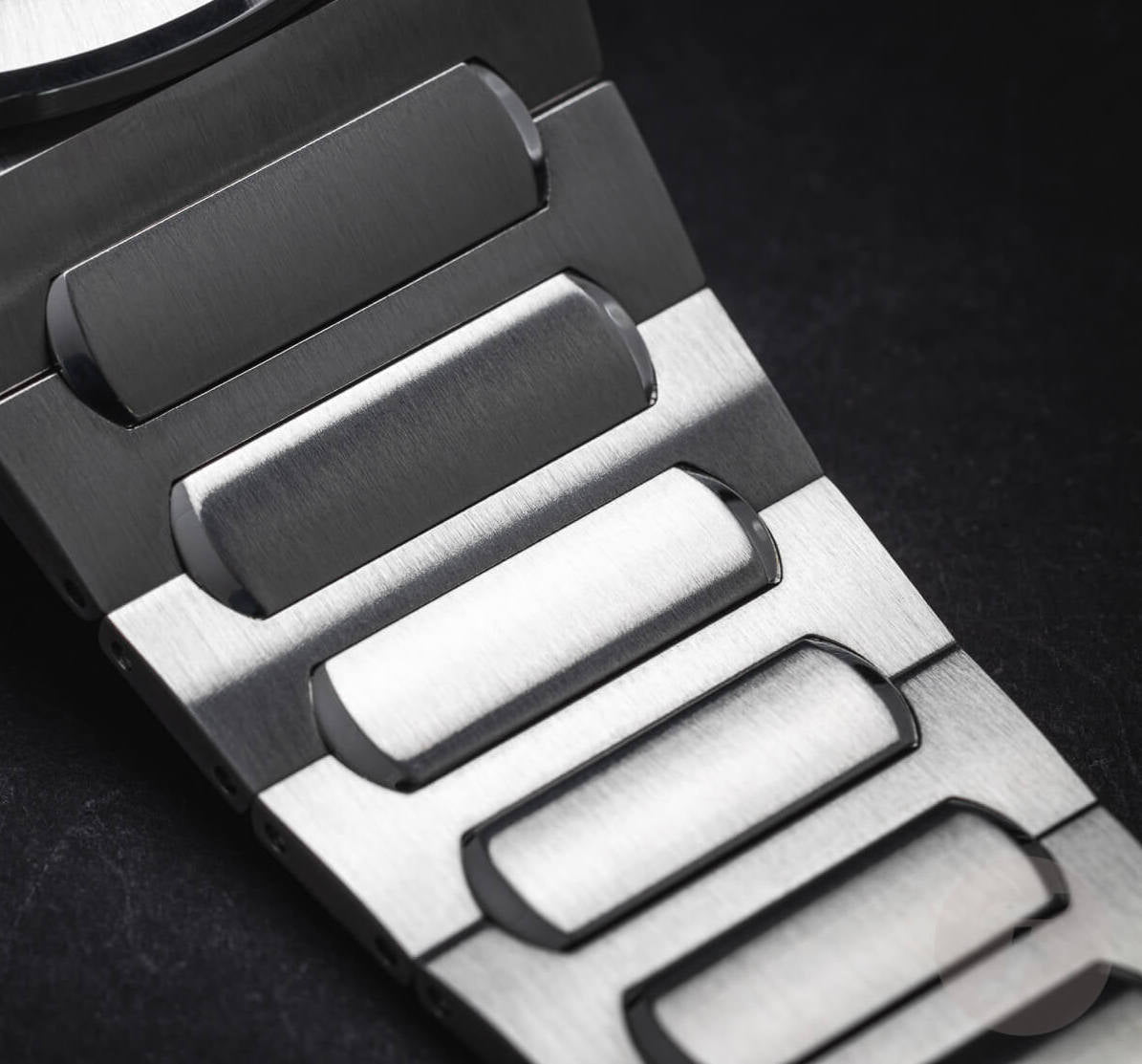 Integrated bracelet
The bracelet is specially designed to endure the harsh conditions of the Arctic with its custom-engineered structure. It is made from Stainless Steel 316L and features a seamless integrated design that tapers from 24.8mm to 18mm at the buckle, ensuring a comfortable and snug fit on your wrist. The push-button butterfly clasp is custom-designed and seamlessly integrated, providing a sleek and secure closure for the bracelet. The two 130% links also allow for a precise and tailored fit to your wrist. Whether you're out in the wilderness or in the city, this bracelet is built to last and will withstand even the harshest environments.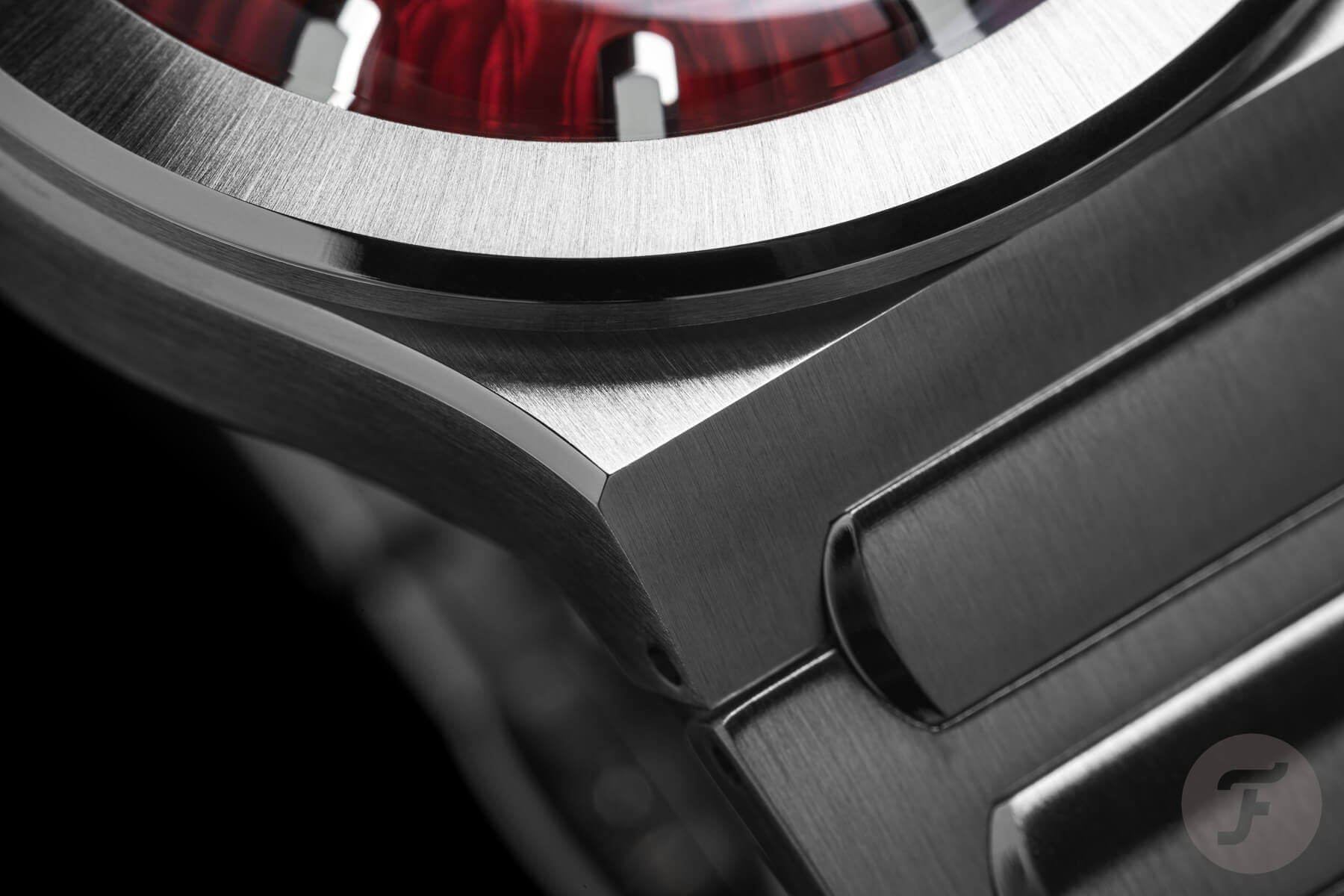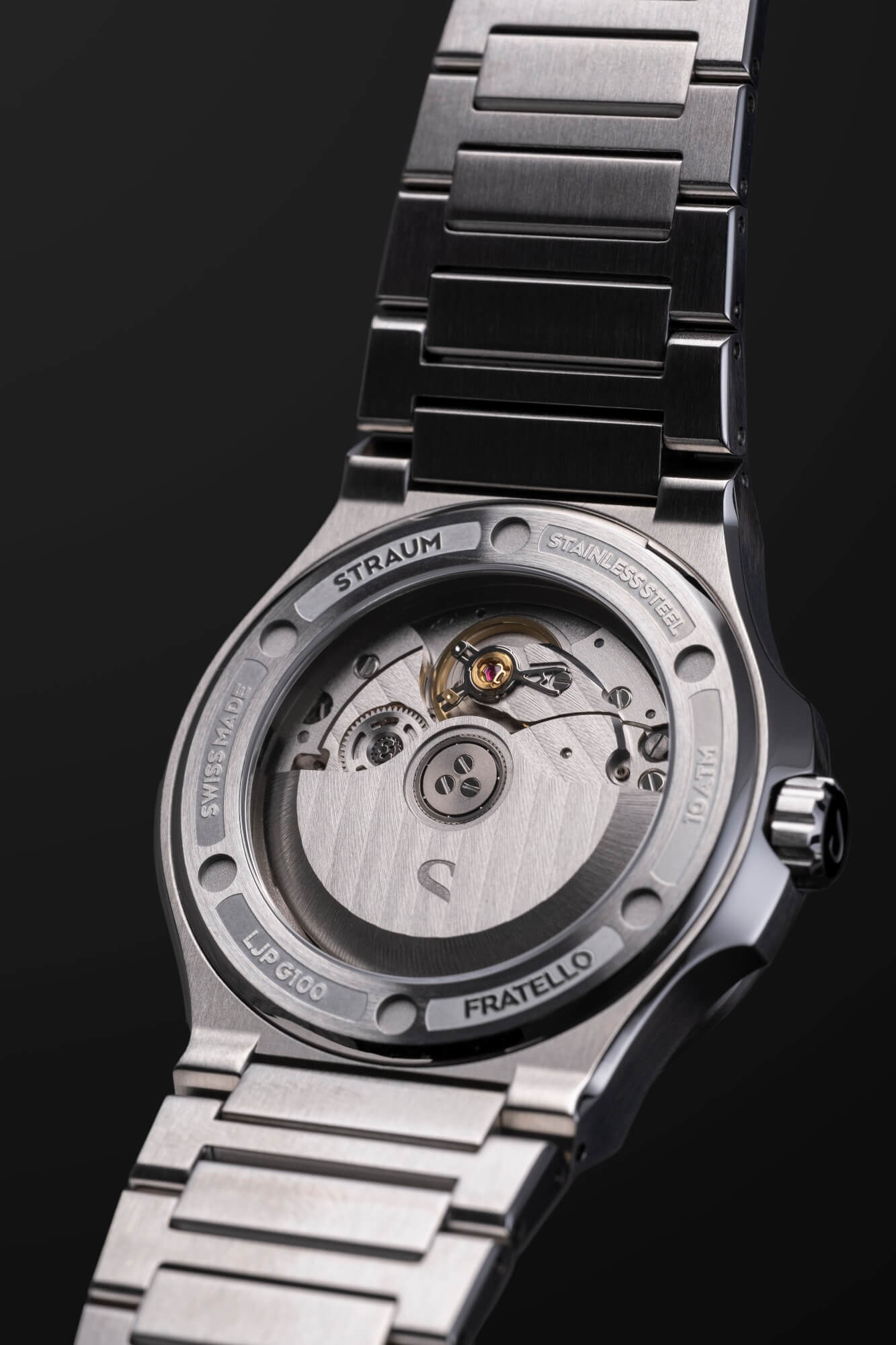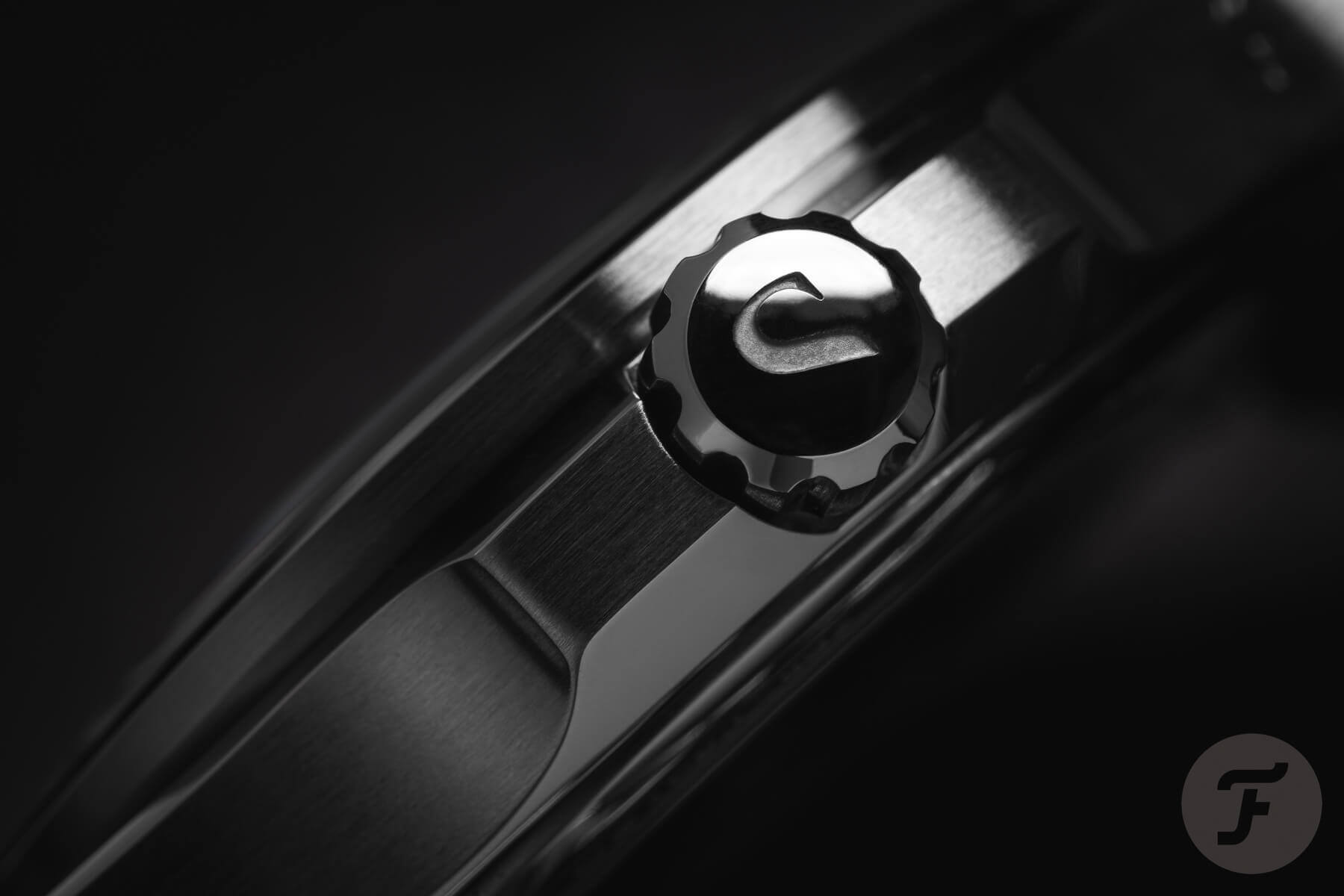 Case
The watch case combines durability, functionality, and aesthetics. It is crafted from 316L stainless steel, which provides resistance to corrosion and wear, ensuring long-lasting performance and reliability. With a diameter of 39mm, it offers a comfortable and practical size for everyday wear. The sunburst bezel frames the double-domed sapphire crystal, which provides exceptional scratch resistance and ensures crystal-clear visibility of the dials. The grippy screw-down crown ensures that the 10ATM water resistance is maintained.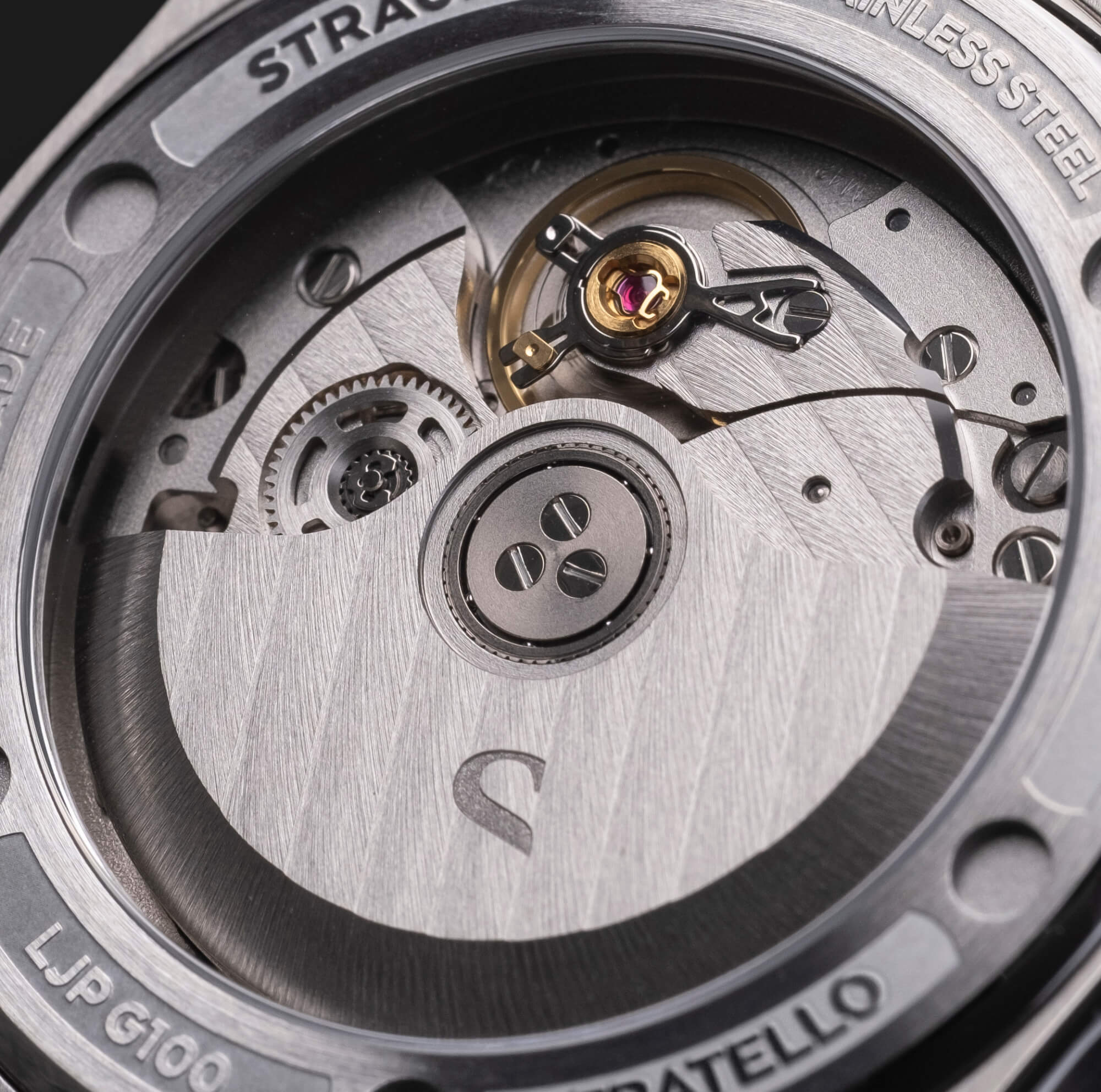 LJP G101
The Jan Mayen collection utilizes the LJP G101 by La Joux-Perret, renowned for its high level of precision and quality, as well as its 68-hour power reserve. The time-only display provides an uninterrupted view of the watch face. The movement is graded Soigné and adjusted to four positions, ensuring accurate timekeeping. The movement and engraved rotor are visible through a sapphire window screw-down caseback.
Technical specifications
| | |
| --- | --- |
| Dimensions | 39mm × 11.3mm (9.9mm excluding the crystal), 45.82mm lug-to-lug, with a 24.8mm lug width, and the bracelet tapering from 24.8mm to 18mm at the buckle. |
| Materials | 316L Stainless Steel. |
| Bracelet | Custom designed and manufactured Stainless Steel with two 130% links for a precise and tailored fit. |
| Dial | Stamped with patterns inspired by the landscape of Jan Mayen and lacquered. |
| Hands | Diamond-cut and filled with Super-LumiNova. |
| Movement | LJP G101 (no date position). |
| Functions | Time only. |
| Grade | Soigné, adjusted to four positions (CH, 3H, 6H, 9H). |
| Middle rate | 7 ±7 s/d. |
| Max. divergence all positions | 20 s/d. |
| Isochronism | ±15 s/d. |
| Power reserve | 68 hours. |
Product dimensions
Dimensions
Jan Mayen Collection
From the black volcanic sand beaches to the vividly colored rocks and resilient mosses, the Jan Mayen collection embodies the essence of the surreal alien landscape of the Jan Mayen island and the Beerenberg volcano.